Engraved Pavers for Depot Form
Board of Appeals Meeting Agenda
Title VI Non-Discrimination Plan
---
Regular Village Meetings are the 2nd Monday of the month at 7:00 p.m. at the Village Hall.
Office hours are Monday - Friday from 9:00 - 4:30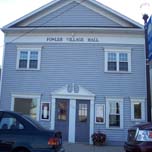 ---
Local Weather
Hello,Welcome to the Village of Fowler!

Located just North of Lansing, MI, Fowler is a rural community that offers its residents tranquility and serenity, with all the conveniences and opportunities of larger urban areas.
Fowler was founded in 1857 and celebrated its 150 year Sesquicentennial in September of 2007.Our community has grown with the development of several new homes in recent years. Our downtown and outlying areas offer shops, stores, restaurants, and commercial businesses in a clean, safe and friendly hometown atmosphere. We also have excellent schools and many recreation opportunities.
Whether you are just passing through, or plan to stay awhile, Fowler welcomes you!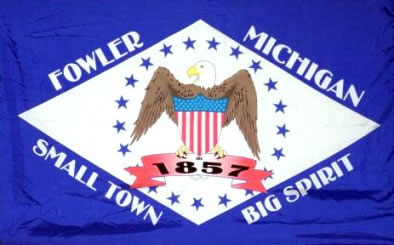 The official flag of the Village of Fowler was designed by:
Steven Thelen.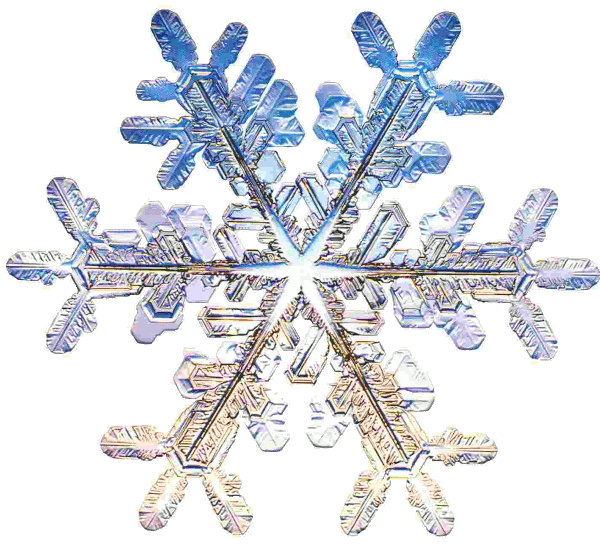 Upcoming Events:
Mid-Michigan Local Events Michigan Events Statewide
Winter is here!
---